Bureau of Energy Efficiency invites Expression of Interest (EOI) from fired clay brick manufacturers to register under the "Energy Efficient Enterprise (E3)" certificate scheme (click link to download).
Background
The fired (red) clay Brick manufacturing sector, which supplies over 80% of all bricks used in construction, consumes annually over 5% of all coal used in India. With scant technological innovation, the sector has a large un-tapped energy efficiency potential ranging from a conservative potential of 25% (with kiln and product evolution changes) and peak potential upto 60% (with kiln and product complete transition).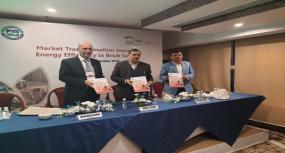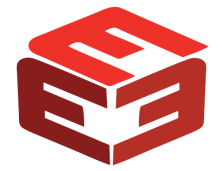 The BEE is proposing a market transformation strategy under which brick manufacturers who adopt energy-efficient manufacturing shall be awarded a "Energy Efficient Enterprise (E3)" certificate with a scheme logo. The scheme is currently being piloted and carries no certification fee by the BEE.
The BEE shall popularise the E3 scheme and its logo amongst brick customers with the intent that they understand the benefits of procuring from E3 certified manufacturers. The adoption of E3 certificate shall be wholly voluntary by Industry.
The E3 scheme: the "Energy Efficient Enterprise (E3)" scheme is a voluntary certification awarded by the BEE, intended to recognize clay brick manufacturers with energy use below defined thresholds.
The E3 certification, pushes for 'Atma-nirbhar Bharat' and is expected to trigger technological transition in brick manufacturing and encourage product innovation, yielding economic, social and environmental benefits.
Certification process: Interested manufacturing units should apply through Proforma A. The information submitted through Proforma A shall be assessed by the BEE for eligibility as defined under the E3 scheme. Only Eligible applicants shall be informed of subsequent certification requirements.
A scheme to generate customer demand: The BEE shall popularise the scheme logo amongst customers through targeted media outreach. E3 certified manufacturers making use of the E3 logo for marketing purposes shall be easily recognizable from other manufacturers. In time, the E3 certificate may also enable access to other capacity building initiatives by the BEE or other stakeholders.
Certification validity: The E3 Certification is valid for 3 years subject to annual verification by a third party. The third party shall be appointed by the manufacturing unit and the cost borne by them.
E3 scheme document pack: The E3 scheme, Proforma‑A (word and excel) and Instructions are available on the following links. To apply, Proforma‑A form (word and excel) may be downloaded and filled and submitted to the BEE via email and courier along with the supporting documents.
LAST DATE FOR RECEIPT of 'Proforma A' via email: 5 October 2020, end of day.
Support to applicants: To address queries and offer clarifications on filling the form, a webinar shall be conducted on 11 September 2020 from 03:00 – 05:00 pm. You may join the webinar on the link https://zoom.us/j/97357157853.
Email support is available to complete the applications. You may send your queries related to filling up the application form on email id: e3scheme@gmail.com
For queries related to the E3 scheme, you may contact:
Mr Milind Deore, Director, BEE, Email id: mdeore@beeindia.gov.in